Want to work with Rachael?
About My Services
My training as a yoga instructor, and as a health coach are what have helped me to turn this into a curriculum, and my studies of Positive Psychology are what help me teach happiness and wellbeing, but what I teach and what I'm driven to do is to help you get in touch with your true self. To connect with your breath. To slow down enough to answer the questions "What do I stand for?" "What am I here on this Earth to do?" "What are my strengths?" "How can I take better care of myself so that I can care for those I love most?"
The questions you are asking:
"Why do I want to feel more purpose in life?"

"Why do I feel unfulfilled?"

"Why do I feel like there is something missing?"

"Why do I feel drawn to learn more about who I am?"
Those questions are fabulous! Those questions are what I believe will be the vehicle to changing yourself and ultimately, this world.  We have to know ourselves in order to find our purpose in this world, and it's my mission, my desire, and my life's work, to help you uncover that. It is my favorite thing in the world to do to see your eyes light up when I witness you being a better version of yourself. When I see you feeling better from the inside out because of the nourishment to your soul, your wellbeing, and your body. And the added bonus is that you look better every day, your eyes get brighter, your stature stands taller, you hold your head up high because you know who you are, you walk with purpose and you, too, discover your mission. I cannot wait to meet you!
How do we make this happen?
---
Simple. I work with my clients 6 months at a time. Why 6 months? It takes that long to rewire and redirect your ingrained habits, and implement new ones, and make sure they stick. I meet with my clients twice per month. Between sessions we text, talk, email, I send articles, you name it. Every 6 month program is different and is entirely tailored to your unique place in life, your needs, wants, desires, and your grasp of the information as we chug along.  Custom programs are available for longer than six months.
My Training
---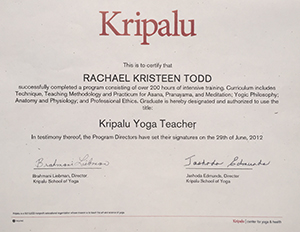 I studied yoga at the Kripalu Institute for Health and Wellness. As a certified yoga instructor, I can not only teach yoga but meditation and mindfulnes. Do you ever find yourself overwhelmed with stress and responsibilities? A mindfulness and meditation practice can be very effective in finding center and getting grounded. Enabling you to offer the best version of you to the world.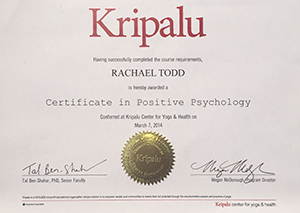 In 2013 I was privileged to study under Dr. Tal Ben-Shahar and receive a certificate in Positive Psychology. Through practical applications of the science of happiness you can, and will, increase your well being, resilience, optimism, motivation, and overall joy of life! My toolbox is equipped with many practices and simple techniques that can be done on a daily basis to truly be a better you! Clients will find that positive psychology principles are the underlying theme of anything we work on together. I received my training as Miss Florida 2009 from many different professionals; Dr. Langer, for speech, marketing and communications, Mr. Don Baker for interview skills, I worked with numerous hair stylists, make up artists, and clothing designers to learn how to style myself and dress for my own body type. My clients will benefit from the knowledge of all of these practitioners. Why should Miss America contestants keep all of the secrets of success to themselves?